What the Return of Direct Connection is All About
by Patrick Rall
Tim Kuniskis unloaded a ton of information on the Mopar world as part of the Never Lift Business Plan and we briefly talked about each program, with special emphasis on the return of factory performance packages. We mentioned that these packages would be marketed under the Direct Connection name through Power Broker dealerships, but we kind of breezed over the return of the Direct Connection brand.


While many of the younger Mopar fans may not recognize the name, the Direct Connection catalog was the top resource for high performance parts for Mopar racers in the 1970s and 1980s. Not only could you get parts to make your Dodge faster, but you could call the Direct Connection hotline, tell them what you were working with and they would give you advice.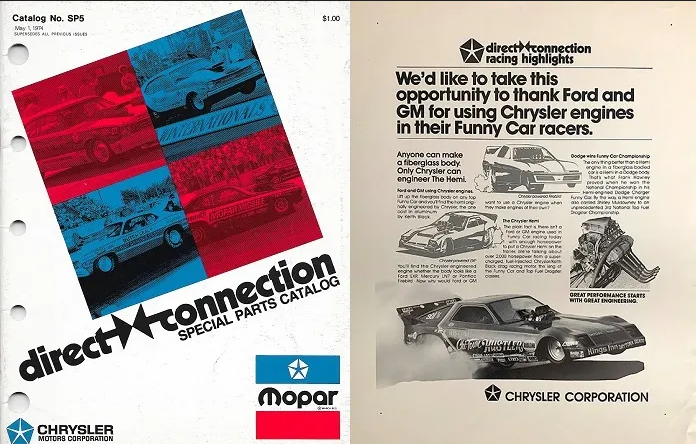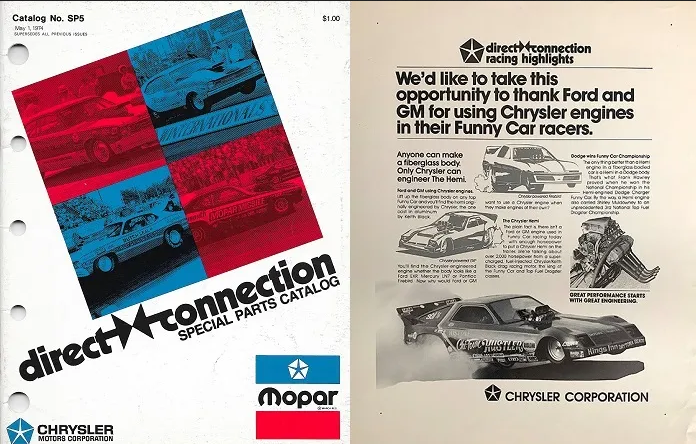 For example, if you were racing a near-stock 1972 Dodge Demon 340 and you wanted to get into the 12-second range in the mid-1970s, you could call Direct Connection and they would advise you on which items would get you to that goal. For those racers who didn't have a performance shop near by to turn to for help, Direct Connection made it much easier to modify your Dodge muscle car in the 70s and 80s.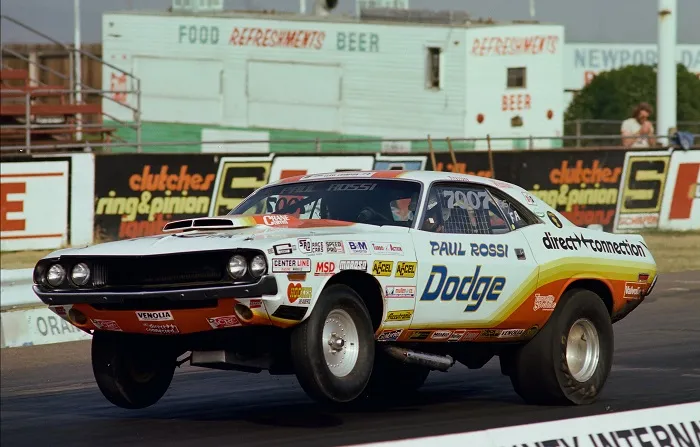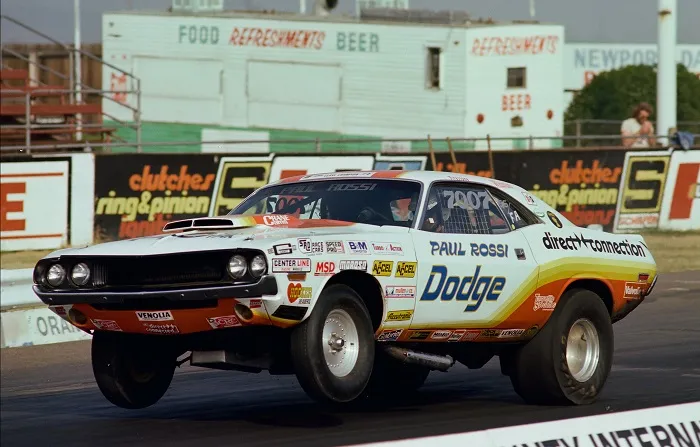 As a result, Direct Connection became a popular brand for enthusiasts to showcase on their own vehicles. Many sportsman and professional drag cars sported the Direct Connection logo, even after the brand no longer existed.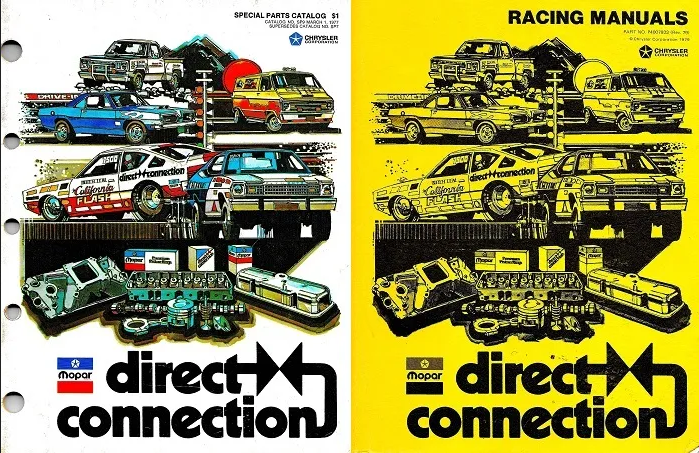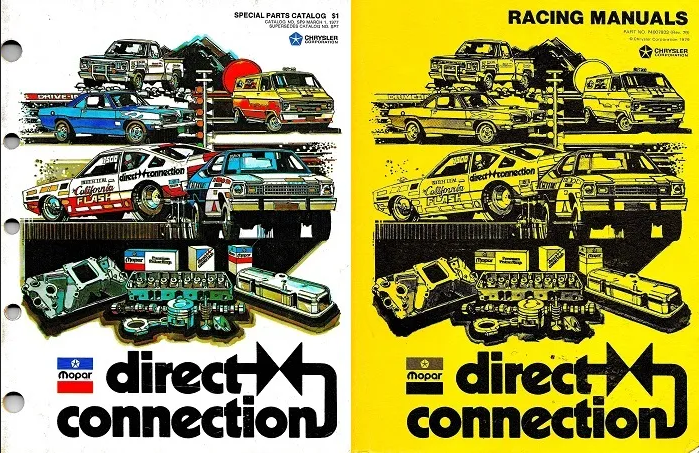 Even though Direct Connection was absorbed into Mopar around 1987, when I started driving and racing my 1983 Mirada in the mid-90s, there was usually a Direct Connection catalog on hand, along with Direct Connection decals and front license plates. The information in the Direct Connection catalog was still valid 10 years later, for someone who was racing with a 340.
For the past few years, I have had a vintage license plate frame on my 2017 Hellcat Challenger from the 1970s that reads "I Get Mine From Direct Connection". It is certainly an interesting coincidence that the Direct Connection brand is returning with high performance parts for my modern Mopar muscle car. Although I was too young to participate in the Direct Connection program in the 1970s and 1980s, growing up a Mopar kid and a Dodge owner, the Direct Connection name was a familiar one. That makes the return of the brand that much more interesting for me, and I imagine that many other Dodge drivers in their mid-40s feel the same way.
Direct Connection Performance Parts and Info

When we first talked about this news yesterday, we briefly touched on the four key aspects of Kuniskis' video, followed by a closer look at the return of factory-backed performance packages. Most notably, it looks as though Direct Connection will offer pulley-and-tune kits for the Hellcat and Redeye cars that will add up around a hundred horsepower. The key advantage of these Direct Connection performance kits is that when installed by a Dodge Power Broker dealership, that extra power won't hurt the factory warranty. Anyone who has run into engine problems after having a performance tune installed knows that getting warranty work done can be a headache, but these kits avoid that issue.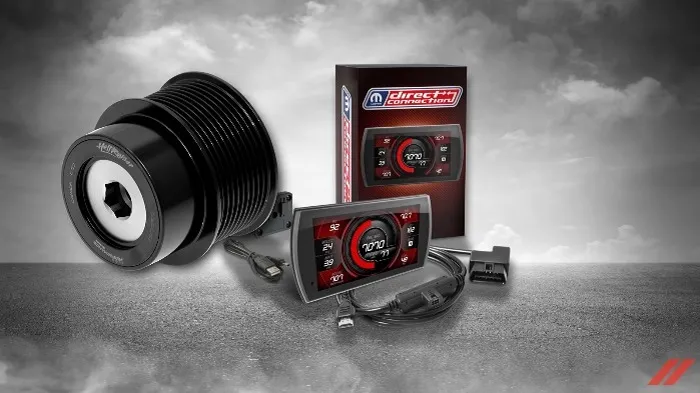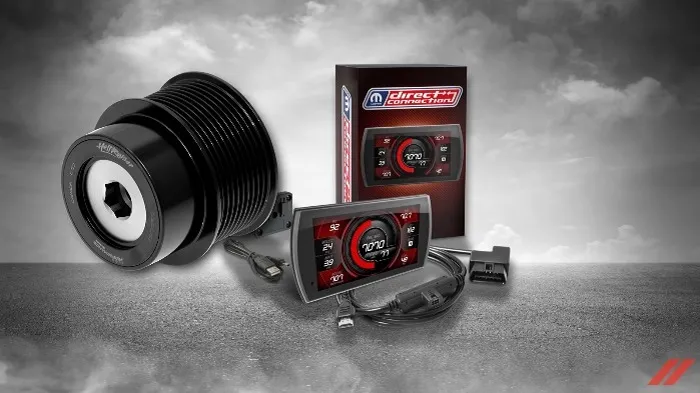 While there has not been any other official information as to what performance upgrades Direct Connection will offer, Kuniskis mentioned in his video that some items from the Demon would become available. The video then showed a collection of drivetrain parts including axles, a differential and a driveshaft, along with an image of a torque convertor. Also, the images of the Direct Connection test car shows things like beadlock rear wheels, skinny front wheels and a parachute – all of which we expect to see in the Direct Connection catalog in the coming months.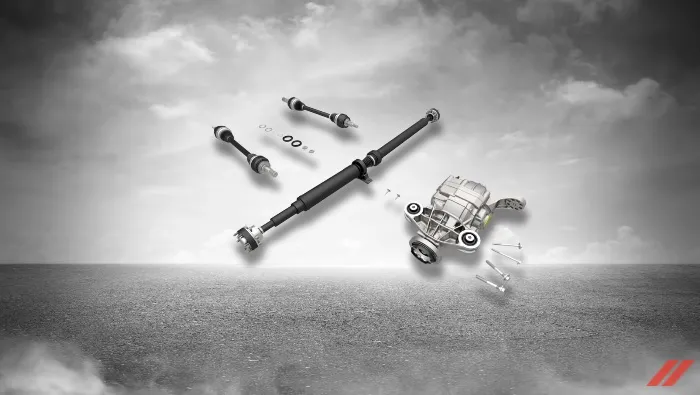 However, this new Direct Connection brand isn't just Mopar parts with a new name for marketing purposes.
Much like Direct Connection in the 1970s and 1980s, the new brand will include a technical help hotline, but to make use of modern technology, there will also be a website with all of the resources of the modern Direct Connection brand.
Patrick Rall is a professional writer and photographer with a passion for all things automotive. Having grown up in his father's performance shop, he spent extensive time at the oval track and drag strip – both driving and wrenching on various types of vehicles. In addition to working as a writer, Patrick previously worked as an automotive technician before moving on to a business office position with a chain of dealerships, and this broad spectrum of experience in the industry allows him to offer a unique look on the automotive world. Follow Patrick on Twitter, Facebook and on Youtube.