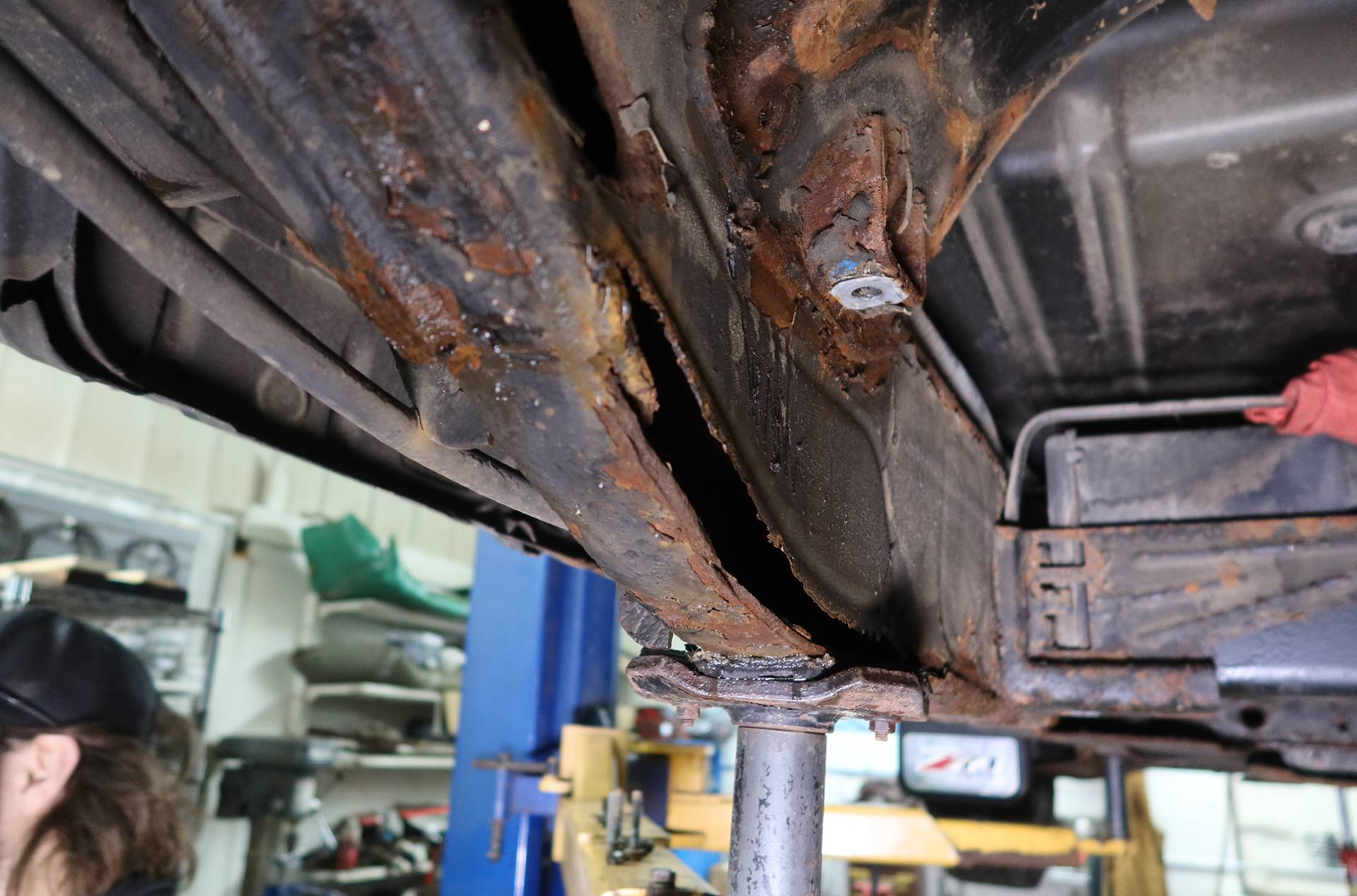 Diesel Service
FRAME REPAIR SERVICES FOR YOUR CAR OR TRUCK

If you're ready to get rid of that rust for good, Lugnuts Garage is here to help. Our experienced team has the fabrication skills and tools to remove all rust from your vehicle's frame safely and efficiently.
FRAME REPAIR SERVICES FOR YOUR CAR OR TRUCK
Living in the salt belt often means a higher risk of rust due to road salts, snow and other winter weather conditions. Frame rust on vehicles is a common byproduct of this environment, caused by clogged or missing drain holes which allow air and moisture to circulate within frame rails. If left untreated the effect of rust can quickly spread, damaging a vehicle's long-term integrity. Though daunting and intimidating, frame rust is not an unrepairable concern; even with established frame rust minor repairs can help restore a vehicle's condition while proper maintenance techniques can limit further spread. Don't let the fear of frame rust stop you from taking care of your car and making it last—with a few reasonable steps you can say goodbye to costly repairs!
Generally, the accumulation of water, road salt, and other dirt inside the frame has long been a problem for vehicle owners. Without regular maintenance to remove these materials, it can cause rust to build up and corrode the frame. This can be both a costly and dangerous problem as it weakens the frame's integrity and could eventually lead to failure or an accident. To avoid this issue, we add multiple drain holes to help any liquid drain out of the frame more quickly. Ultimately this will help ensure your safety and prevent costly repairs caused by rust in the future.
Preparing a surface for welding is critical to the success of any project. To ensure an effective weld, we first cut out any rotted areas and then clean the frame by removing debris and any loose rust. This helps to create an even, weldable surface that will be more durable and will last longer. The finished product should hold up to any weather conditions and will look better overall. With properly prepared surfaces ready to weld, projects become easier and with lasting results.
Here is what we provide in a typical installation when you bring your vehicle to us:
Before we address any rust problems with your vehicle, we must first perform a careful inspection of the frame. Taking it up on the lift while you are here is an ideal way to make sure that no rust has gone unnoticed and that everything will be taken care of. We will go over every inch together, so you know that all potential problems will be addressed. (Estimates are by appointment only on Saturdays.)
The first step to completely eradicating problem areas is cutting out the rotted sections. This is necessary in order to create a strong base off of which the restoration can build. Once this process is completed, it's important to not overlook the importance of properly cleaning out the frame. We do not take any shortcuts here and perform a thorough job, completely blowing out all areas within the frame to ensure no debris or loose rust remain. If done correctly, this prevents future issues.
In order to properly repair rusted or rotted areas, we clean and prep the metal to ensure we have a weldable surface. We then fit and weld all of the pieces back together before installing new hardware; any rusting hardware must be discarded in order to prevent future damage. We take extra special care when welding the pieces into place, making sure everything is perfectly aligned for maximum durability. Rusted hardware gets thrown out and replaced.
Our 3 step process for undercoat protection allows for complete coverage of your repair area, giving you the confidence that it won't be prone to rust in the future. We begin with a thorough spot sanding and application of wax and grease remover to make sure that the surface is clear and free from any build up. We then use a quality primer material to lay down a solid foundation for our finish coats. Finally, we spray on a rugged undercoat designed to protect the surface from road debris and corrosion. Our process ensures your repair area will not succumb to further rust or damage from environmental elements.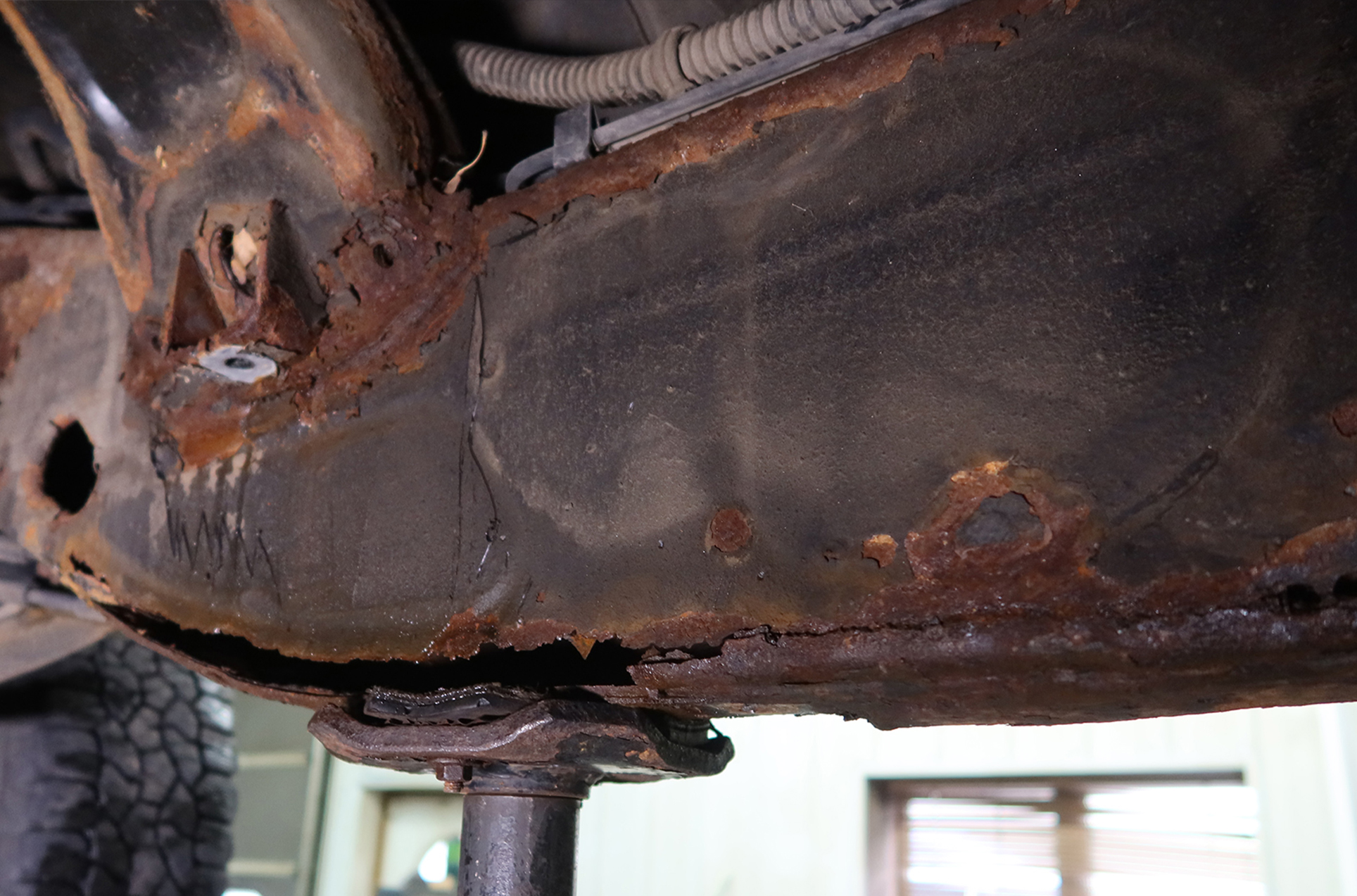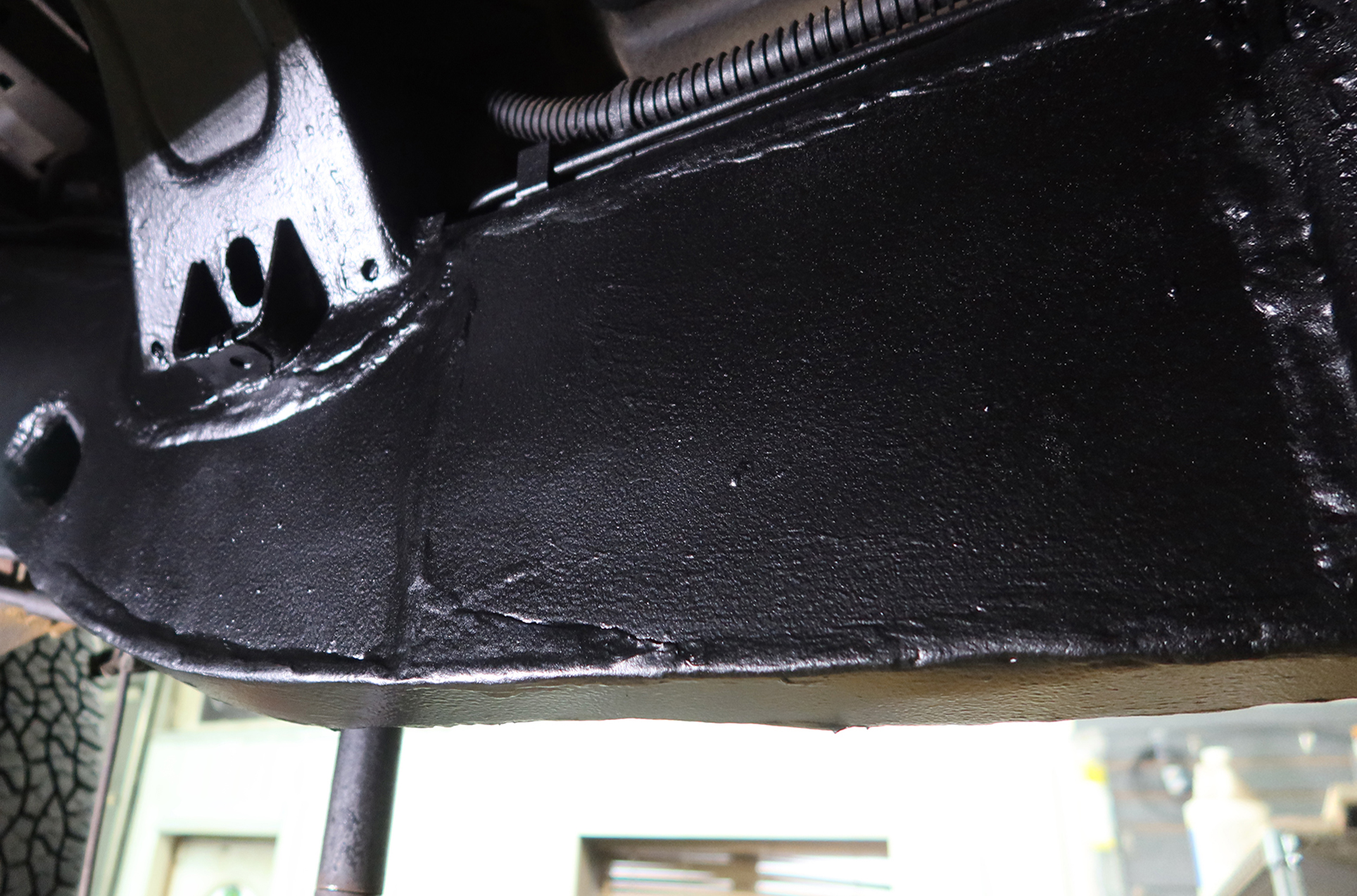 Estimates are performed by appointment only on Saturdays
If you want to keep your vehicle rolling for years to come, our experienced team is here to help! We have the knowledge and fabrication skills to remove all rust from your vehicle effectively and efficiently. With the use of our specialized tools and techniques, we can restore your vehicle to like-new condition in no time. All of our services are designed to make sure that your car will be safe and reliable for many more miles!