Starting off this week on Andy's truck Matthew and Jaden wasted no time installing the new main rear seal fixing the leak they found last week. We then sent off the fly wheel to get resurfaced, upon arrival we installed it with the new Southbend clutch. After disassembling the front wheel assembly we verified everything is in good working order and preformed some preventative maintenance. The front spindles, calipers, caliper brackets, springs, and spring buckets were all sand blasted and painted to defend against future decay. While we were painting, we also installed new wheel bearings and finished installing the front Bilstein shocks.
One issue Andy had was the leveling kit on the truck interfered with the geometry of the front suspension and steering systems. Here at Lugnuts we have created a special De-Dodging recipe that we use in all of our Dodge trucks to correct the steering issues that they're notorious for having. Slop in the steering, death wobble, and any wandering you may experience vanish just with this recipe.
Our De-Dodge recipe consists of:
With all of these components combined it gives you one of the best steering systems out there. We stand by our recipe with absolute faith it will correct your problems for years to come.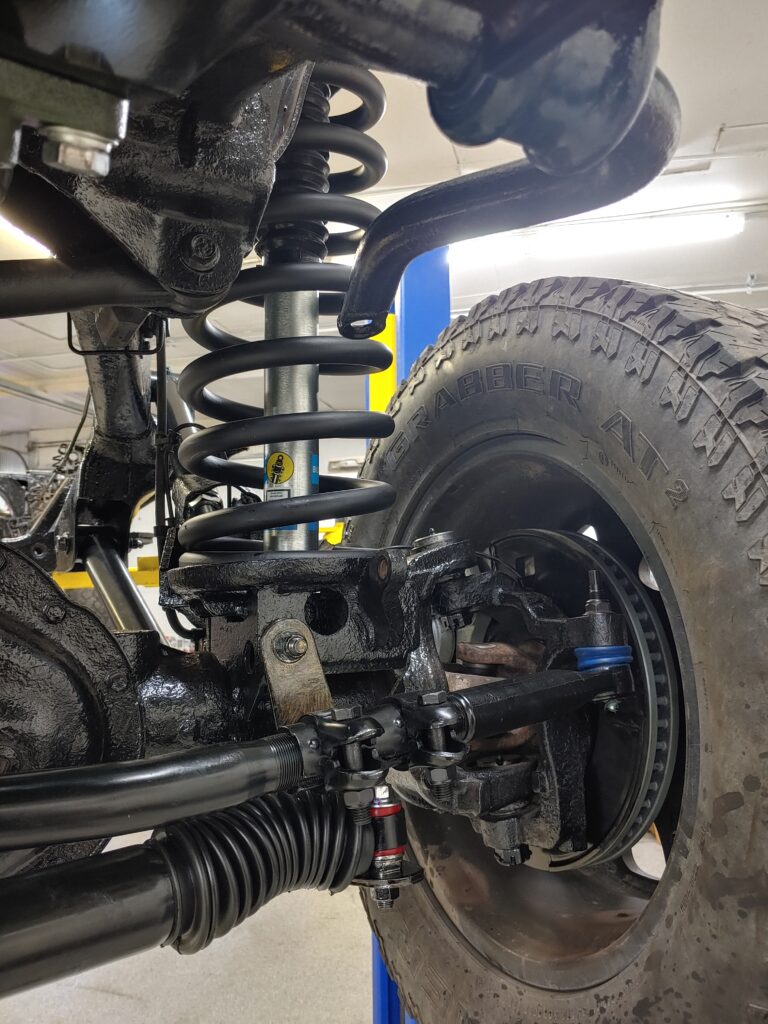 Bilstein shocks and freshly painted spring look great with the rest of the work done to this truck
New APOC Industries adjustable control arms and brake system