Toyota Frame Rust Repair Service from Lugnuts Garage
In most modern cars, it takes at least a decade for rust to finally start, thanks to anti-corrosion treatments that the cars go through before leaving the factory.
There are plenty of ways to prevent Toyota Frame Rust, or at least, delay it from spreading. One of the most common ways is through a process called galvanization, which is a process that involves coating the steel with a layer of zinc.
So, did Toyota skip this process in the factory? Toyota doesn't explain exactly why, but it seems that they outsourced Tacoma's frame production at the time to a third-party vendor to keep up with the demand. This likely resulted in poor quality controls, and many believe that the Tacoma and some other cars were not properly treated with anti-corrosion chemicals before leaving the factory.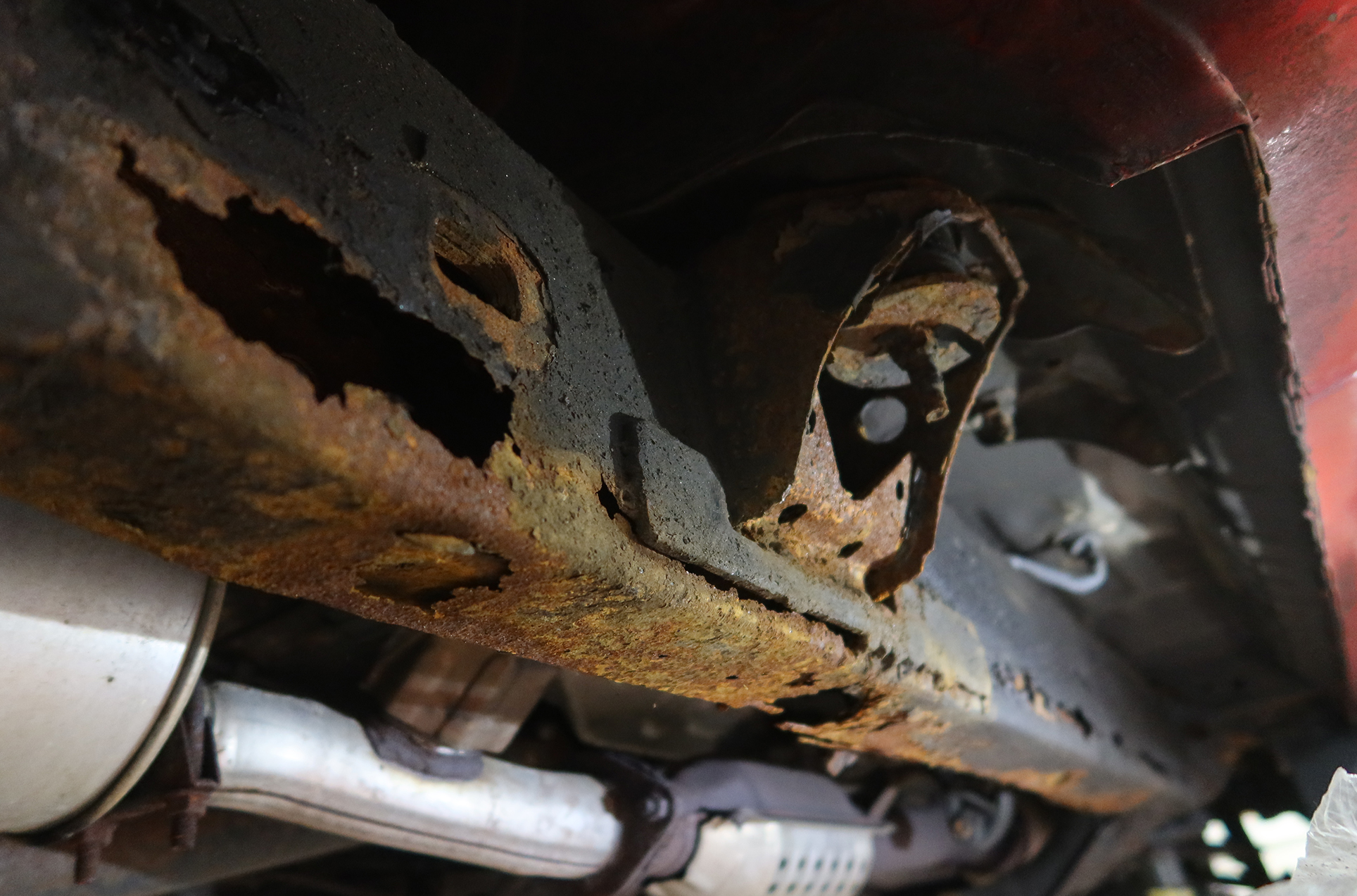 So, which Tacoma model years are experiencing this problem? This problem affects many Tacomas in the second generation, specifically ones from 2005 – 2010. The first-generation Tacoma also seems to have this problem, but it doesn't seem to be quite as widespread. However, Tacoma isn't the only one experiencing this problem. Its larger brothers the Tundra (2007 – 2008) and the Sequoia (2005 – 2008) also seem to have frame rust issues. But the good news is that it doesn't seem to be as widespread as Tacoma.
So what do you do now?
The Solution to Toyota Frame Rust
Here is what we provide in a typical installation when you bring your vehicle to us:
Before we address any rust problems with your vehicle, we must first perform a careful inspection of the frame. Taking it up on the lift while you are here is an ideal way to make sure that no rust has gone unnoticed and that everything will be taken care of. We will go over every inch together, so you know that all potential problems will be addressed. (Estimates are by appointment only on Saturdays.)
The first step to completely eradicating problem areas is cutting out the rotted sections. This is necessary in order to create a strong base off of which the restoration can build. Once this process is completed, it's important to not overlook the importance of properly cleaning out the frame. We do not take any shortcuts here and perform a thorough job, completely blowing out all areas within the frame to ensure no debris or loose rust remain. If done correctly, this prevents future issues.
In order to properly repair rusted or rotted areas, we clean and prep the metal to ensure we have a weldable surface. We then fit and weld all of the pieces back together before installing new hardware; any rusting hardware must be discarded in order to prevent future damage. We take extra special care when welding the pieces into place, making sure everything is perfectly aligned for maximum durability. Rusted hardware gets thrown out and replaced.
Our 3 step process for undercoat protection allows for complete coverage of your repair area, giving you the confidence that it won't be prone to rust in the future. We begin with a thorough spot sanding and application of wax and grease remover to make sure that the surface is clear and free from any build up. We then use a quality primer material to lay down a solid foundation for our finish coats. Finally, we spray on a rugged undercoat designed to protect the surface from road debris and corrosion. Our process ensures your repair area will not succumb to further rust or damage from environmental elements.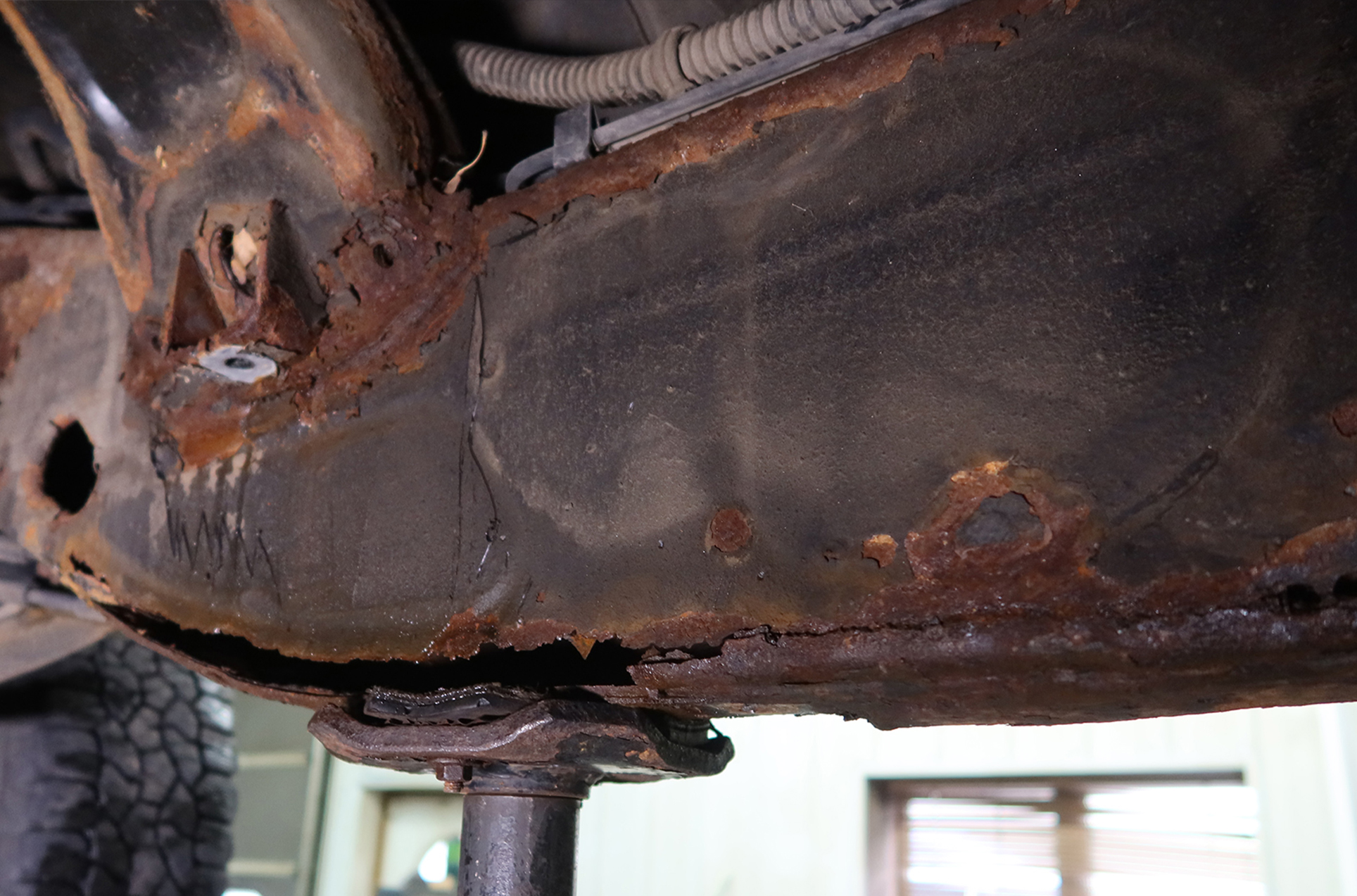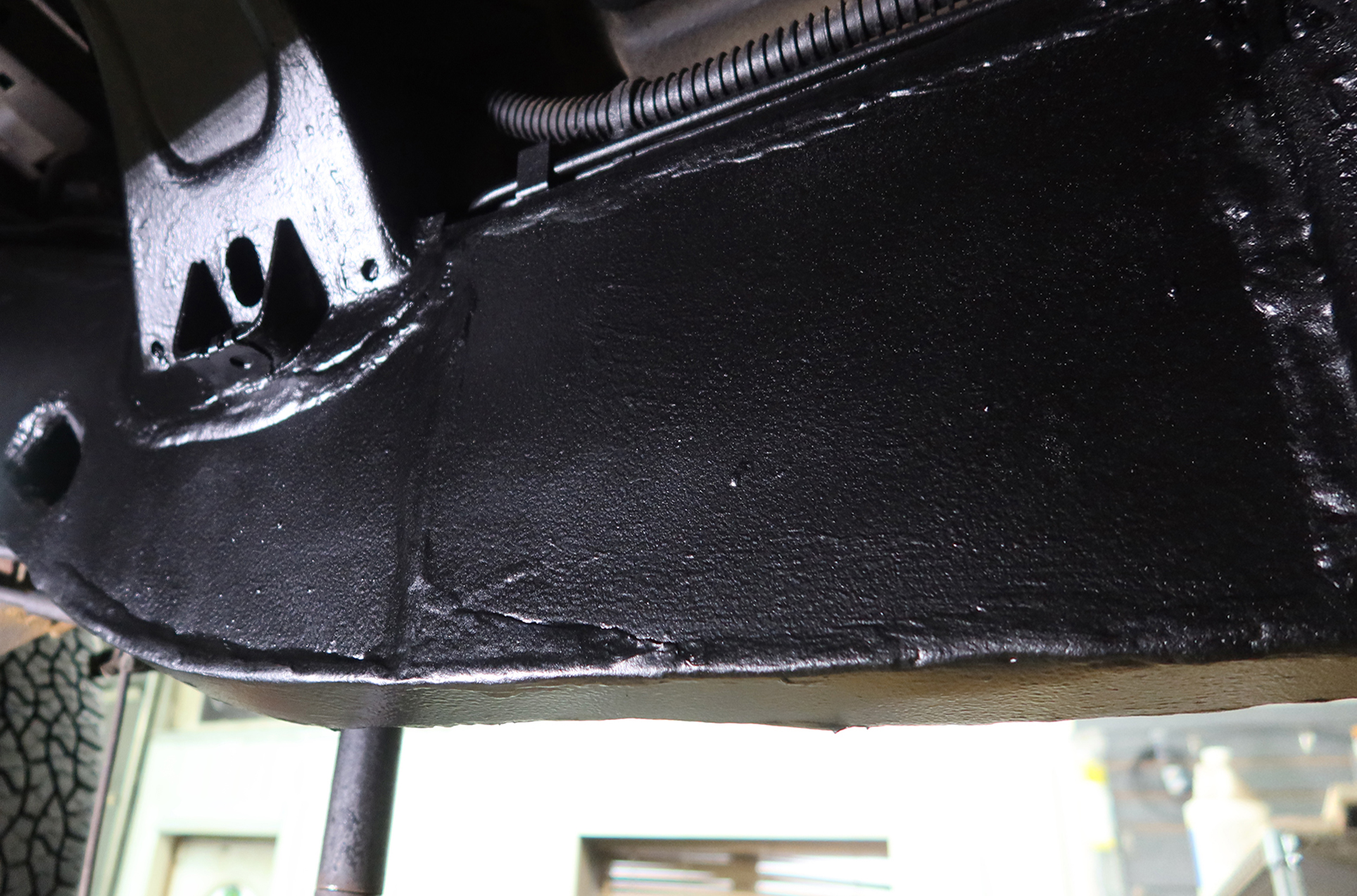 Toyota Frame Rust Estimates are performed by appointment only on Saturdays
If you want to keep your vehicle rolling for years to come, our experienced team is here to help! We have the knowledge and fabrication skills to remove all rust from your vehicle effectively and efficiently. With the use of our specialized tools and techniques, we can restore your vehicle to like-new condition in no time. All of our services are designed to make sure that your car will be safe and reliable for many more miles!