This week Matthew and Jaden have been working hard on Andy's rig redoing the whole rear of the truck. They started off with some new rear brake rotors, pads, and backers after giving the calipers some new paint for added protection. While they were painting, they went ahead and gave the steering knuckles a coat of POR to help prevent any rusting issues in the future.
Going back to the rear, Jaden finished installing some new Bilstein shocks making sure this truck will ride as smooth as possible. The parking brake was not operating properly so they replaced that system as well. They also changed the rear differential fluid as a preventative.
Customer states the clutch was slipping so Matthew and Jaden took off the fly wheel and found a leak in the main rear seal that we believed to be the problem. Andy's truck also got some new ball and u-joints for the front axle.
Jaden working on the main rear seal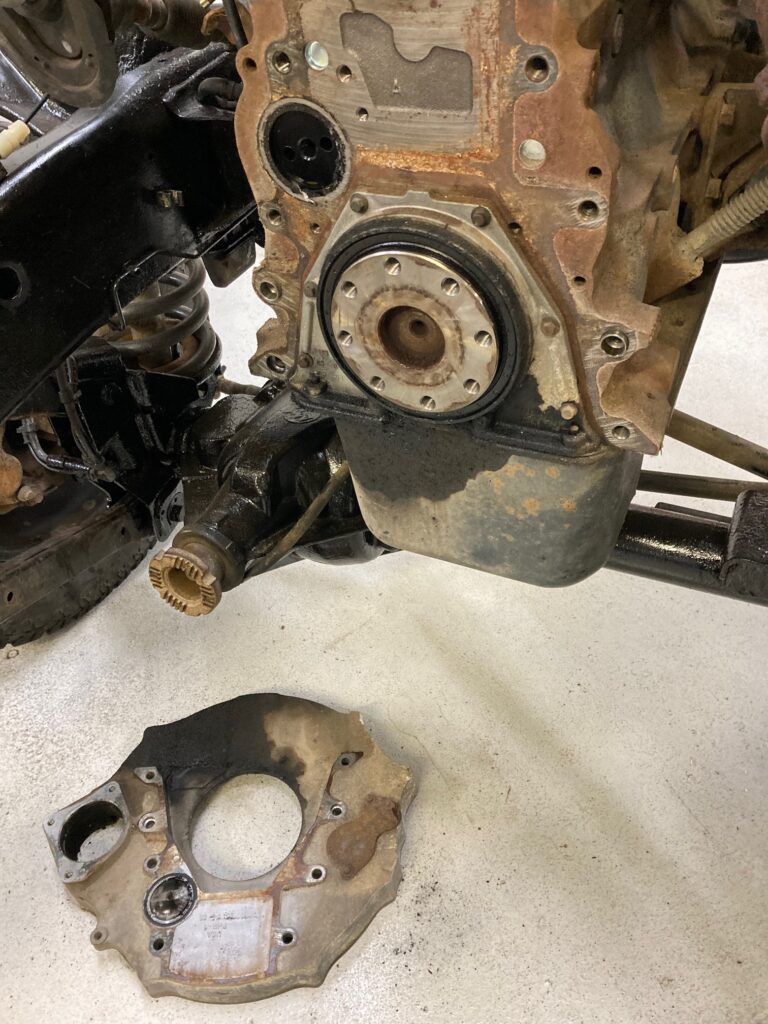 Leak in the main rear seal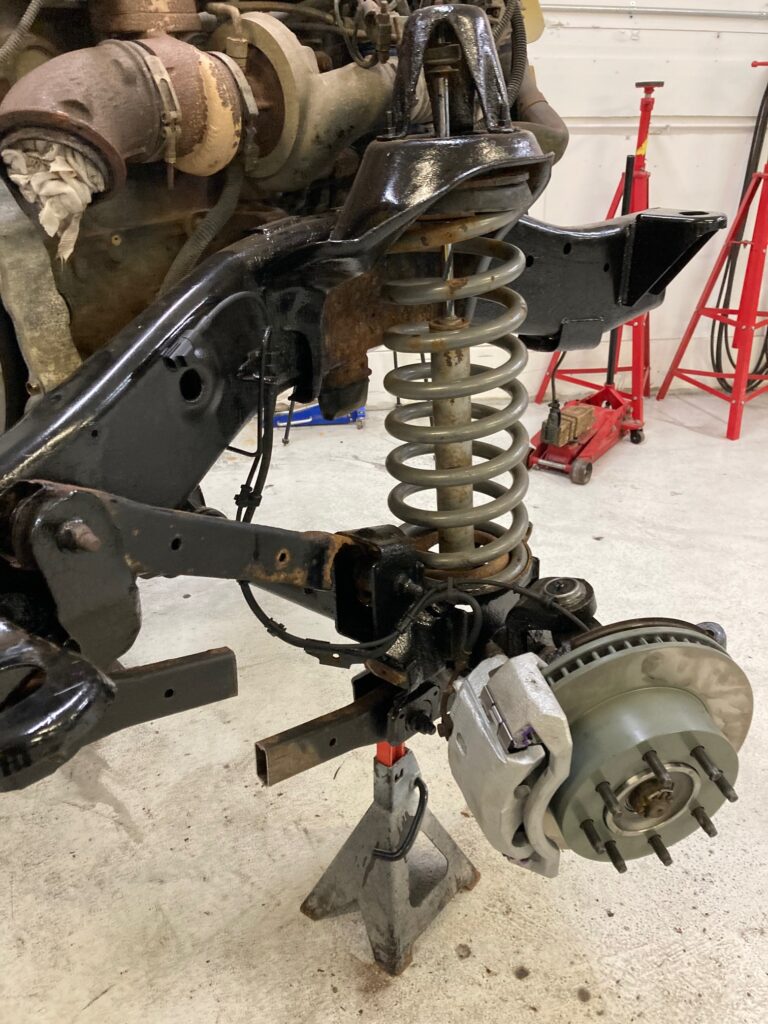 Taking out the old rusted control arms and getting ready for an upgrade!